Cromford Market Index®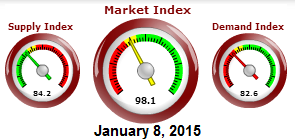 Even with lower home sales throughout 2014 housing is more balanced because of the decrease in inventory. This is the most balanced our real estate market has been since Dec. 2013 when we transitioned from a sellers to a buyers advantage. An index of 100 indicates demand and supply are balanced. Over 110% is a good advantage for sellers and under 90% is a good advantage for buyers.
Home Pricing and Appreciation
Price per square foot rose to $131 in Dec. 2014. Much of the advance is due to continuing improvements with higher priced homes. Nonetheless this is still good news for the Phoenix area. I must say this is the most stable year of home pricing I can remember since I became a Realtor in 1999. No month in 2014 has deviated more than plus or minus $3 from the $128 average for calendar year 2014.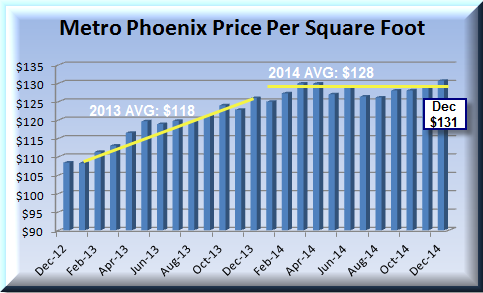 MLS Inventory
The biggest news in our Housing Market Summary is how inventory in the MLS dropped throughout December. The number of single family homes, townhomes, condominiums, and multi-family units for sale is down 13.8% (or 3,384 MLS listings) from the beginning of Dec 2014 - Jan. 2015. We wrote a more in-depth Housing Market Summary a few days ago titled Phoenix MLS Listings Drop discussing the possible effects.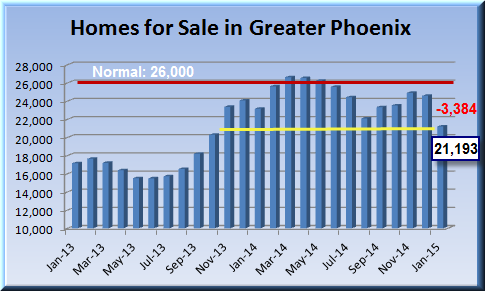 Home Sales
Lower overall home sales in 2014 slowed appreciation and fostered ...
Finish the story and see a 3 minute video at: Phoenix real estate market