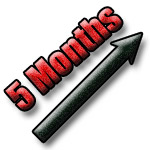 The Greater Scottsdale, Mesa, Housing Market Phoenix reports that the Phoenix Housing Inventory continues  a 5-month increase to begin November 2012.  This 5-month movement follows 20 consecutive months when the inventory progressively declined. You can search these Foreclosed Homes for Sale Phoenix on the right labeled as "Free MLS Search".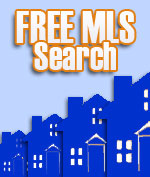 We have kept various statistics on the local market for 5 years and all of it can be found at our primary blog: ValleyWideHomes.com
Here is the 5-month summary in an easy to view format:
Nov 1st - 17,138 active homes in inventory
Oct 1st - 15,723 active homes in inventory
Sept 1st - 14,428 active homes in inventory
Aug 1st - 13,434 active homes in inventory
Jul 1st -  12,962 active homes in inventory
So what does that mean to our local real estate market and what is the state of foreclosure type properties?
2012 became a seller's market in Phoenix Real Estate Market because, as reported in our Phoenix Housing Tracker,  the inventory progressively declined over a 20-month period from 39,309 listings in October 2010 to  12,585 listings in June 2012 (You can see the entire chart here: Phoenix MLS Real Estate Listings by Month).
Our Housing Market Phoenix has now returned to what it was in February 2012.
Even though housing inventory has been rising we still have far fewer active listings than we would see in a normal market. Consequently, prices will continue to rise in November 2012. The market is becoming more balanced but we still have some considerable way to go before demand and supply balance each other. Therefore, we still consider ourselves to be in a market that favors sellers.

Are you still wondering if foreclosures will make a comeback and flood the market with more inventory, thereby lowering housing prices again? We believe the answer remains a solid NO! Here are recent  comments made my Michael Orr  of the Cromford Report, the leading statistician on the Phoenix Real Estate Market:
"... Maricopa County notices (Notices of Default) fell by 3%. The abnormal foreclosure wave that started in the second half of 2006 is rapidly approaching the end of its life. We can see this confirmed by the number of pending foreclosures in Maricopa County which is down from over 51,000 at its peak to below 13,000. A figure of 8,000 pending foreclosures would be considered within the usual range for Maricopa County, and 'back to normal'."
So don't expect prices to come tumbling down again. We included this nice little chart to show the roller coaster ride that has become the Housing Market Phoenix:
Return to our blog at any time to search Foreclosed Homes for Sale Phoenix Arizona and to get the most up-to-date statistics on the Phoenix Real Estate Market.