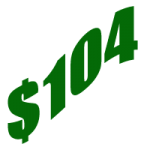 Be informed about the Housing Market Phoenix . We report trends and market conditions in the Metro Scottsdale /Phoenix real estate market to assist people looking to buy or sell homes, including investors. This post will inform you of sales results from October 2012 and includes both normal and foreclosure sales. Take advantage of our quick search to find Foreclosed Homes for Sale Phoenix and the surrounding area while you're here.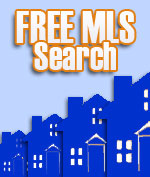 The 90-day average rate for Notices of Trustee Sale in Maricopa County is now 90 per day. This is the lowest rate since September 2007. We would regard a rate of 60-70 per day as within the normal range. The peak was 325 in April 2009.
You can compare last months report by clicking here: Metro Phoenix housing tracker and MLS Market Conditions.
The Housing market in Phoenix has shown us 3 months of increases in the sales price per square foot to $104. We can expect further increases in December based on the upward trend in "pending sales." Click on the link below to see a chart that shows the last time prices were at this level was back in November 2008. The luxury market is having the effect of pushing the average price per square foot higher. This is the reverse of what happened during the summer when its weakness dragged the averages lower. See the full chart at: Housing Market Phoenix Price Per square Foot). Home prices for all of 2012 are currently averaging $97 per square foot as of this article.
From the Cromford Report:
We mentioned yesterday that house prices (in terms of average $/SF for monthly sales) were currently increasing by about 2% per month. In fact the rate as of November 11, 2012 is 2.3%. This is actually slightly lower than the rate measured last year on November 11, 2011, when it was 2.7%, having risen from $80.10 to $82.25 between October 11 and November 11, 2011. The annual appreciation rate is currently 27.5% and it has fallen in the 26.0% to 28.7% since the end of September. One year ago the annual appreciation rate was a negative 2.0%.
Home sales in the Housing Market Phoenix reached 7,083 properties, up 9.6% from last month. On a year-over-year basis home sales were down 7% from October 2011. Housing trends continue to indicate a declining percentage of foreclosure-type sales. Only 39.3% of all sales in October 2012 were foreclosure type sales, defined as bank owned homes or real estate short sales. See that information here: Phoenix Home Sales and Real Estate Market Trends. Foreclosure home sales are at their lowest levels in over 4 years.

The 39.3% mentioned above accounted for 2,787 of the total home sales last month. 66.6% of those home sales were real estate short sales and the remaining 34.4% were bank owned homes, otherwise known as a REO's. Phoenix market conditions and Phoenix median home prices have been steadily rising as foreclosure-type properties steadily decrease. Last year the split for closed sales in the Arizona Regional MLS  was 34% normal, 23% short, 38% REO and 5% HUD. So REO and HUD together were 43% and dominated the sales.
Another clear indicator of increasing prices is the number of homes selling for under $100,000. Last year 45% of all sold homes had a sales price under $100,000. That number has steadily decreased every month this year to 23.4% in October.
The Cromford Report indicates 974 new homes were sold last month. That is the highest level of new home sales since November 2009 when 983 new homes were sold. These new home sales are in addition to the sales through the MLS, as most new homes are not sold through the MLS. Here's a chart that shows cash buyers are generally declining in 2012. Click the chart to get a larger view.
Remember to return to our blog any time for the latest market trends and statistics as we report on the Housing market Phoenix or to use our quick search to find Foreclosed Homes for Sale Phoenix and in surrounding areas.